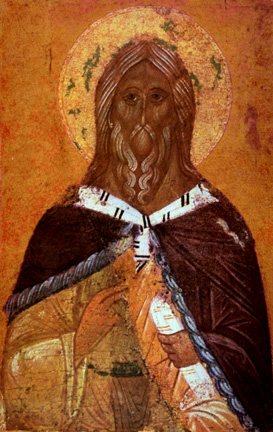 The very last verse of the Old Testament contains a prophecy that caused the Jews to wonder how Jesus could be the Christ, since they knew that Elijah must come first.
5"Behold, I am going to send you Elijah the prophet before the coming of the great and terrible day of the LORD. 6"He will restore the hearts of the fathers to their children and the hearts of the children to their fathers, so that I will not come and smite the land with a curse." (Malachi 4:5-6)
Jesus explained to his disciples that Elijah had already come in the person of John the Baptist and that he will come and restore all things (Mt 17:11). We know from this that Malachi's prophecy was not completely fulfilled in John the Baptist, (because Jesus used the future tense with regard to the restoration of all things), just as we know that all of the prophecies concerning Christ are not yet fulfilled.
Most people looking for the soon return of Jesus overlook the ministry of Elijah in the last days. However, it is a very vital ministry that should be referrered to as "the restoration of all things." It is the preparation of the bride of Christ for her coming King. Corresponding to this there are probably 200 people or more claiming to have the "spirit of Elijah" at this time. As the Lord said, there will be many who prophesy falsely in my name.
Whoever Elijah may be, what interests us is the true restoration of all things. And this can be nothing but beneficial to your church. In this restoration we are looking for two specific things that the Bible describes. …
the restoration to the fathers in the hearts of the children
the restoration to the children in the hearts of the fathers
We also look for the fulfillment of Luke 1:76-80
We believe this means a genuine restoration not only of the fathers and children but to a genuinely apostolic Christian faith. Why not explore with us what this means?
MISSION AND GOAL
The premise of our Orthodox institution is to teach and qualify individuals:
For an ordination to the Holy Priesthood
Preparation to ministry in the body of Christ
Preparation for laity to serve in the Holy Ecclesia.
Incorporating and utilizing the 5-fold ministry: "Apostle, Prophet, Evangelist, Pastor, and Teacher" used to equip, or perfect, the saints for the work of the ministry with resultant edification, that is, growth of the Church. Churches, which grow, must, by definition, have a sense of God's vision for them. God's vision is His unique assignment for a given parish to accomplish in ministry to achieve the prophetic and visionary roles each has in God's Vision which is God's Will for them.