The St. MAE Affiliate Program Proposal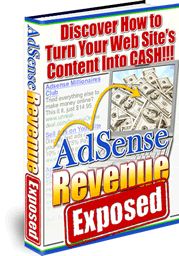 St. Michael Academy of Eschatology (St. MAE) Affiliate Proposal for Web Publishers
If you are interested in maximizing your return on your web site's traffic then you have come to the right place.
St. MAE has been raising Christian leaders since 1985. We offer an effective yet inexpensive Christian education to guide and prepare future pastors, teachers, home Bible Study leaders and ministry leaders. We also offer an incomparable fund raising and enrichment proposal for churches.
We hope you are sitting down because the world just got a whole lot nicer. You will be able to increase your web site's revenue and raise world leaders at the same time just by doing what you are already doing. We are very serious about raising leaders. The bottom line is you can earn up to $1600 as a web masters per enrolment and you can expect an excellent conversion ratio.
WHY AND HOW
In addition to individual classes and Bible Study programs we offer four separate degree programs, beginning with our Fast Track plan, which saves students money and puts them to work faster…
Fast Track Associates of Christianity
Fast Track Bachelor of Theology
Fast Track Master of Theology
Fast Track Doctor of Divinity
Here is our simple proposal …
The cost of our degree programs is currently $1000 each - a very competitive price for a quality ecclesiastical degree. Web Publisher Affiliates earn 20% for the first ten students and 40% thereafter. That means you could earn as much as 40% of $4000 = $1600 on a single enrollment. So why not explore our web site and see if you think anyone might be interested?! Try one of our free introductory courses. Add content to your site by describing your experience in the courses you take. There is nothing stronger than a personal recommendation when it comes to web marketing. We believe our teaching is unmatched. Examine everything carefully because what you see is what you get and much more. Use one of our banners or text links to track your sales. It's easy!
And it gets even better. There are additional financial opportunities, in fact, for those who wish to teach from home or lead satellite classes in their local churches or public locations. Ongoing post-graduate education requirements exist to qualify. It is all the more reason students will want to enroll. And you can combine affiliate income with satellite and adjunct professorship income.
Dear web publisher, if this sounds like the opportunity you have been waiting for, sign up as a student so you can try out a free course. Otherwise, just contact us so we can get you started.