Why not build up your church and raise funds for missions at the same time?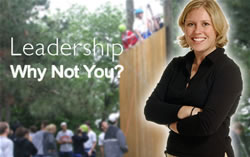 The St. Michael Academy of Eschatology vision of restoration presents both a financial and ministry opportunity for students who successfully complete the Master of Theology and/or Doctor of Divinity program and remain eligible as Associate or Adjunct Professors by completing three additional courses per year. These may serve either to supplement your income or to help raise funds for your local church or missions.
At the heart of the opportunity is the Satellite Class. Your church or other facility which has Internet access can host a Satlellite Class, which you lead in discussion groups. You may also be able to teach students online instructing an online virtual classroom with an unlimited number of students. St. Michael Academy offers Adjunct Professors, teaching from any location in the world, up to 50% of course fees.
restores the churches and church leaders to the authentic apostolic faith
effectively prepares future pastors and missionaries for ministry
provides structured online classes for spiritual maturity in your local church through insightful Bible Classes
Click here for opportunity details.